1 HOUR 15 MINS - £125
A luxurious facial where science meets indulgence. Working your skin from the outside in, this treatment has been designed to deeply exfoliate dead skin cells and remove non terminal hair, polish the skin, flush toxins, increase and stimulate our natural collagen and cell turnover. This method will heavily increase the absorption of any active ingredients by 80%.
This 75 minute treatment includes a neck and shoulder massage leaving you looking and feeling a million dollars!
THE MINI MILLION DOLLAR FACIAL
30 MINS - £30
Brighten skin in minutes with The Mini Million Dollar facial. Totally particle free and pain free this instant enzymatic peeling gel quickly removes dead skin cells, removes impurities, clears clogged pores and helps regenerate new skin. Enjoy a prescriptive mask and facial massage.
The Mini Million Dollar Facials can also be purchased in the salon as a gift set. These retail at £15.00 each and included is all the products for you to create one complete facial. Contact the salon for more details.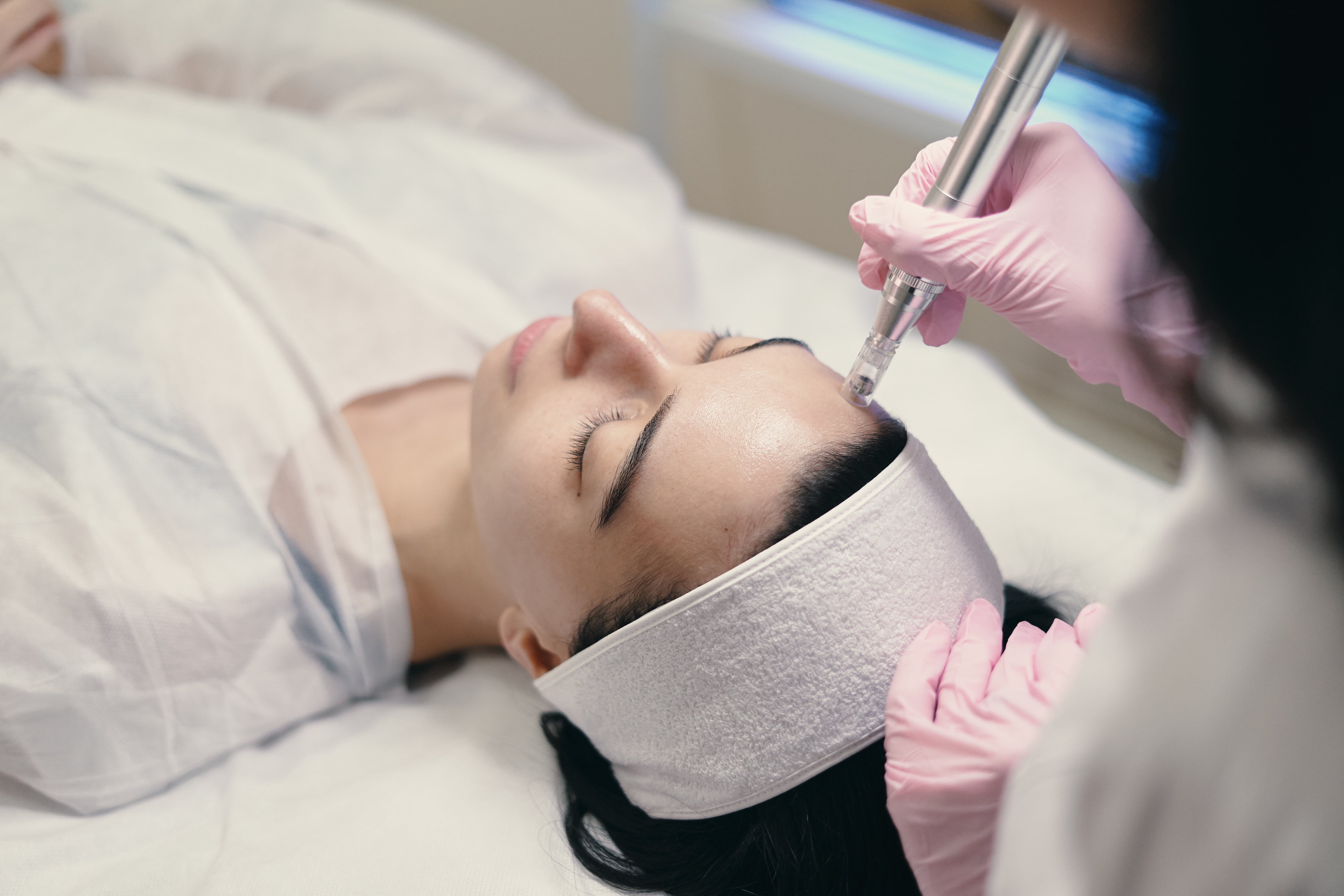 1 HOUR £70
The groundbreaking facial mask packed with clinically proven ingredients. This multi-functional treatment is designed to work miracles leaving the skin firmer, tighter and brighter in just one session.
Using the latest peptide technology, this miracle mask has the unique ability to create microcirculation, promote collagen and elastin and stimulate detoxification.
This hour-long facial includes a neck and shoulder massage that leaves you feeling relaxed and rejuvenated. A must-have facial before any big event.
PRICE ON CONSULTATION - AREAS START FROM £80
The Million Dollar Body system has been designed to combine the science behind our micro-needling method with our clinically proven products to give solutions for a variety of issues such as stretch marks, cellulite and scarring. Our system targets these issues and full consultation and skin plan will be given from your platinum technician.
If you're determined to get rid of your stretch marks and cellulite for good and considering treatment options, you may consider The million-dollar body treatment.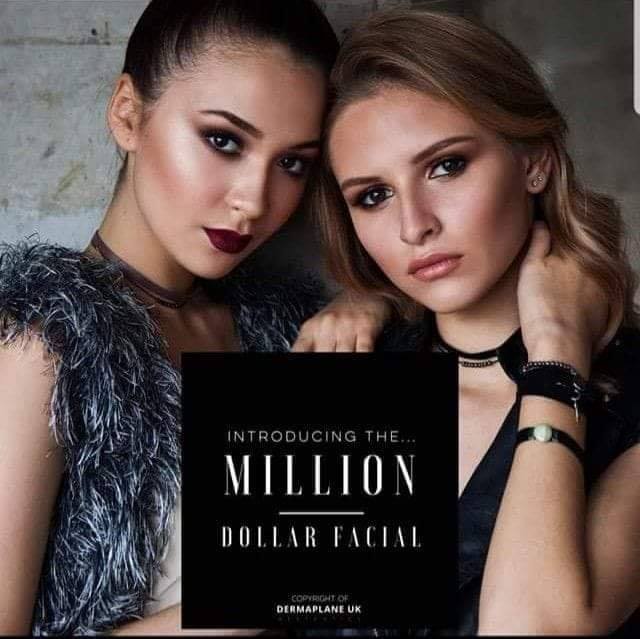 1 HOUR - £55
Dermaplaning is a quick and effective way of creating that beautiful glowing skin. It is a deep exfoliation which removes all the dead skin cells and soft 'fuzzy' hair which helps increase our absorption levels up to 80%.
A prescription facial mask is then applied to enhance that overall glow!
1 HOUR £60
The 'Superfacial' combines the newest Million Dollar Ice globes with Vitamin C serum. A perfect treatment for the changing season. This 10 step, hour long facial will remove 3-4 weeks of dead skin cells, increase your absorption levels and allowing the Vitamin C serum work its anti-ageing magic leaving your skin brighter, smoother and younger looking. The soothing effects from the Million Dollar Ice Globes preforming a lymphatic drainage massage will give your skin the ultimate detox whilst feeling deeply relaxed. This treatment also includes a neck and shoulder massage.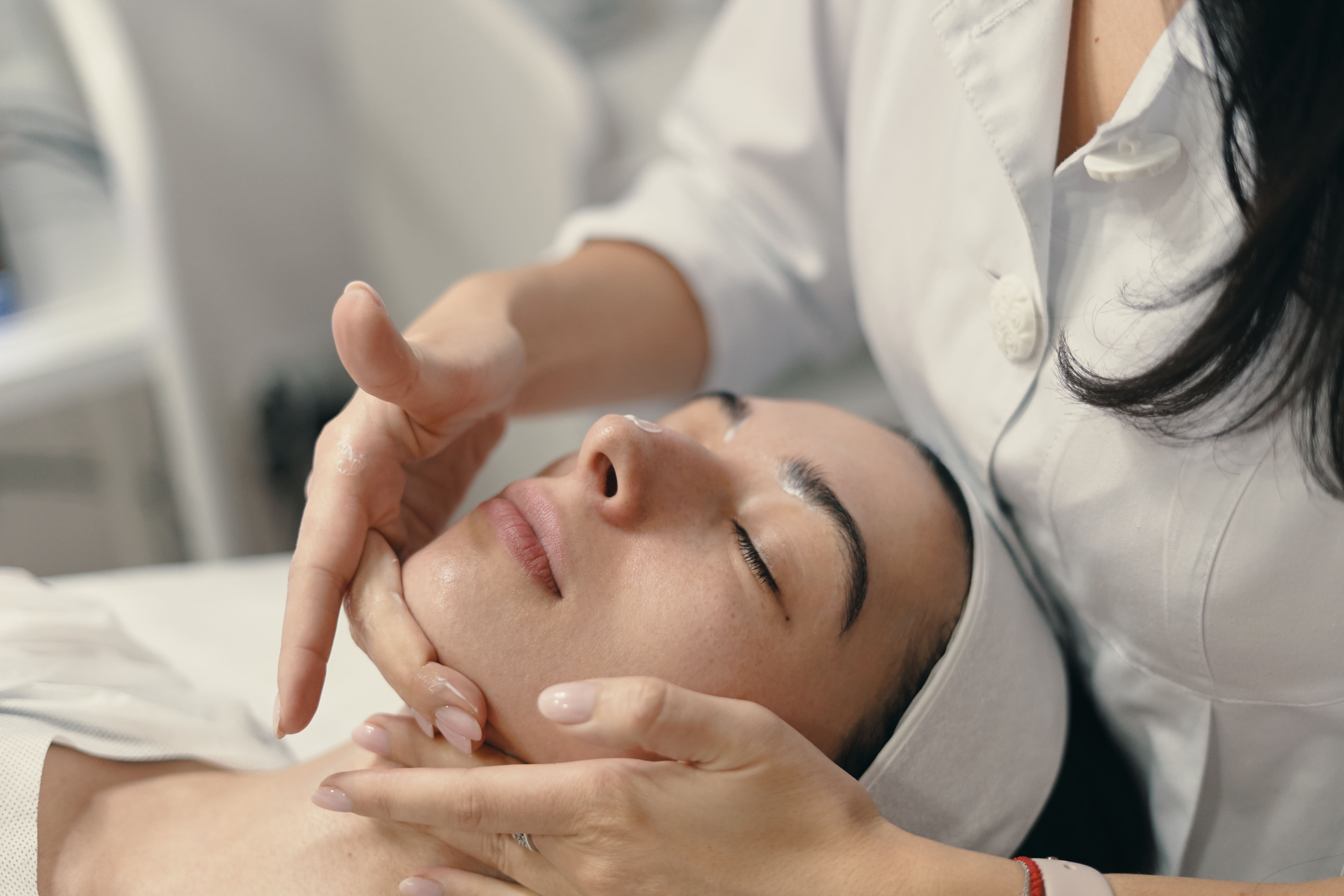 MICRO-NEEDLING FOR THE FACE
MICRONEEDLING PRICE - £120.00 PER TREATMENT
Micro-needling is the process of penetrating the skin with short, fine needles in order to encourage healing, decrease wrinkles and hyperpigmentation and promote radiance.
The idea of micro-needling is to injure the skin using the small needles and therefore trigger collagen to respond to the injured parts. This will then allow the collagen to fill in lines and plump the skin as well as leaving an overall glow.
At Make Up Spot we use the Raffine micro-needling device which helps stimulate the elastin in your skin to create a youthful, radiant look. Using a device means we can change the depth of the needle and therefore target problems areas with more precision.
Our micro-needling treatment includes prescription facial mask and a lymphatic drainage massage.
Benefits of micro-needling
Reduces fine lines and wrinkles
Minimises appearance of large pores
Reduces scarring and pigmentation
Re-hydrates dull, tired skin
Sun Damaged skin
Acne scarring and breakouts
Stretch marks